News Announcement
News Announcement
---
🎞️ YouTube, Photo and Map Interactive 🎞️2022-05-21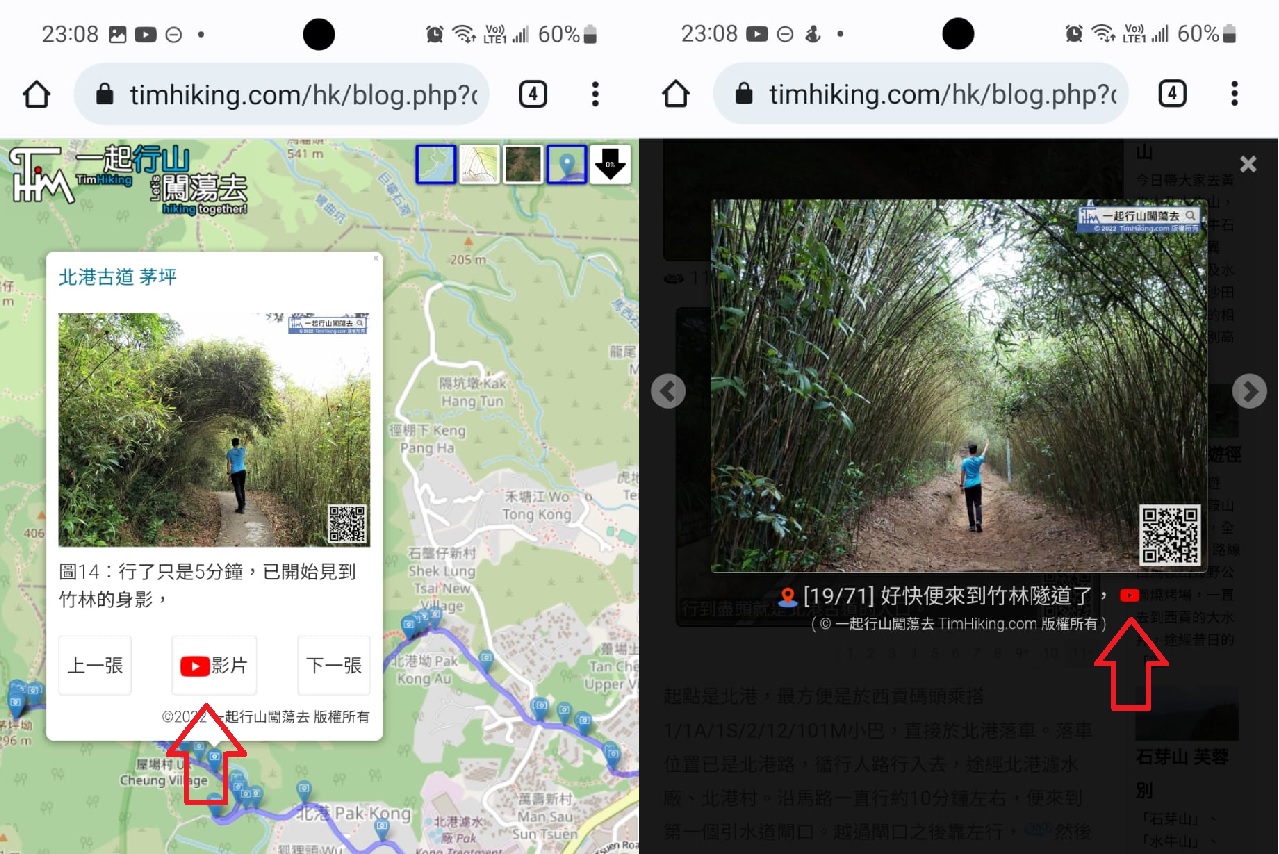 Photos and Maps on the site, if the route is supported YouTube video, can play the YouTube equivalent directly now. Hikers can take advantage of this feature to easily view video traffic conditions at the selected location. Please note that since it is played immediately after clicking, the system will automatically play back an additional 3 seconds so that you can watch the desired clip without an active response.
TimHiking.com
🎞️ YouTube Premiere 🎞️2022-05-17
🎞️ YouTube Premiere 🎞️2022-05-14
🎞️ YouTube Premiere 🎞️2022-05-08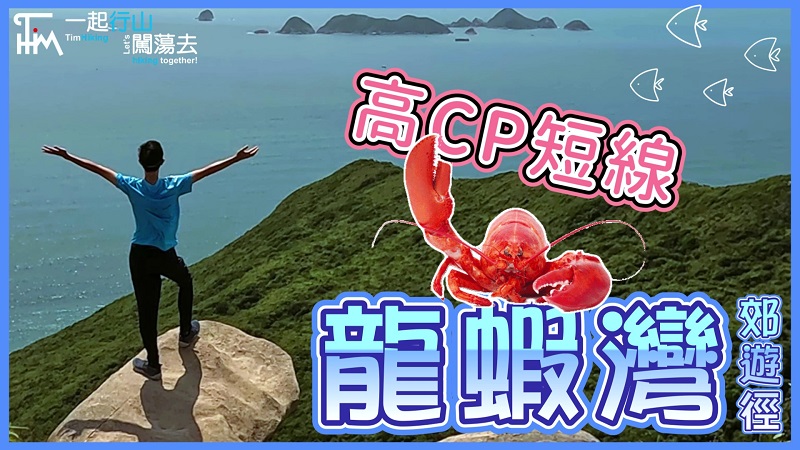 【https://www.youtube.com/watch?v=nR28WO4eb-s】
On the Hiking Map, in addition to seeing the location of the photo, you can also view the location of the corresponding YouTube video to realize the integration of YouTube and the site.
TimHiking.com
🌏 Download Watch GPX Files 🌏2022-01-26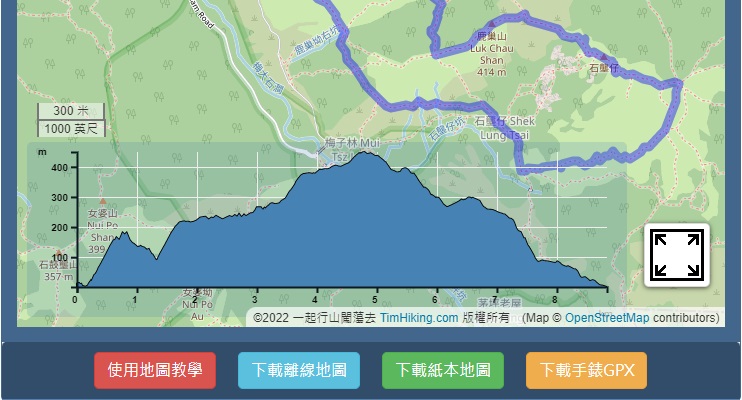 In the past, due to copyright issues, GPX files were once removed from the website. Weighing the pros and cons, for the convenience of watch users and hikers who need offline map APPS, the simplified GPX file is now available to download. The details are as follows:

📌 TimHiking.com Member download only;
📌 Daily download limit is 3 times;
📌 GPX route is a simplified version, providing a simple route map;
📌 For the full version of the route, please refer to the web-based version of the map.
📌 Monthly download quota 15.

TimHiking.com
✏️ Welcome to leave message under routes ✏️2022-01-19
Welcome all mountain friends to leave a message on each route, write down your valuable experience, report the latest trail conditions (for example, road closures). The method is very simple, just a few simple registration steps, you can become a member of TimHiking.com, and can enjoy functions such as 【My Mailbox】, 【My Favorite Routes】, 【My Completed Peaks】 and so on.

【Public Message】After replying by TimSir, it will be displayed on the route.

【Private Message】After replying, you can check it in 【My Mailbox】.

The general response time is about a few hours to half a day, unless Tim Sir is hiking, then have to wait for a while.

TimHiking.com
🌲🎄 Merry Christmas 🎄🌲2021-12-24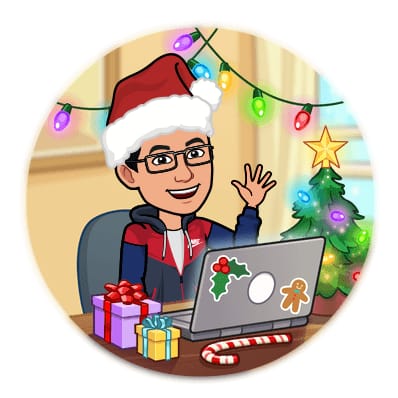 🎄🌲 Happy Christmas Eve! Merry Christmas! 🌲🎄

  He was not that Light, but was sent to bear witness of that Light. (John 1:9)
TimHiking.com
⚙️ All Route's English Translation Completed ⚙️2021-11-08
All 430+ Hiking Routes have been 100% translated into English, Three texts 'Traditional Chinese, Simplified Chinese and English' are interoperable in the website. From May to November, it took a full half a year, and completed the goal of this year. I hope that the audience can be expanded, everyone go hiking happily, fully safely, and share the nature!
TimHiking.com
🌏 New Download Paper Map 🌏2021-10-29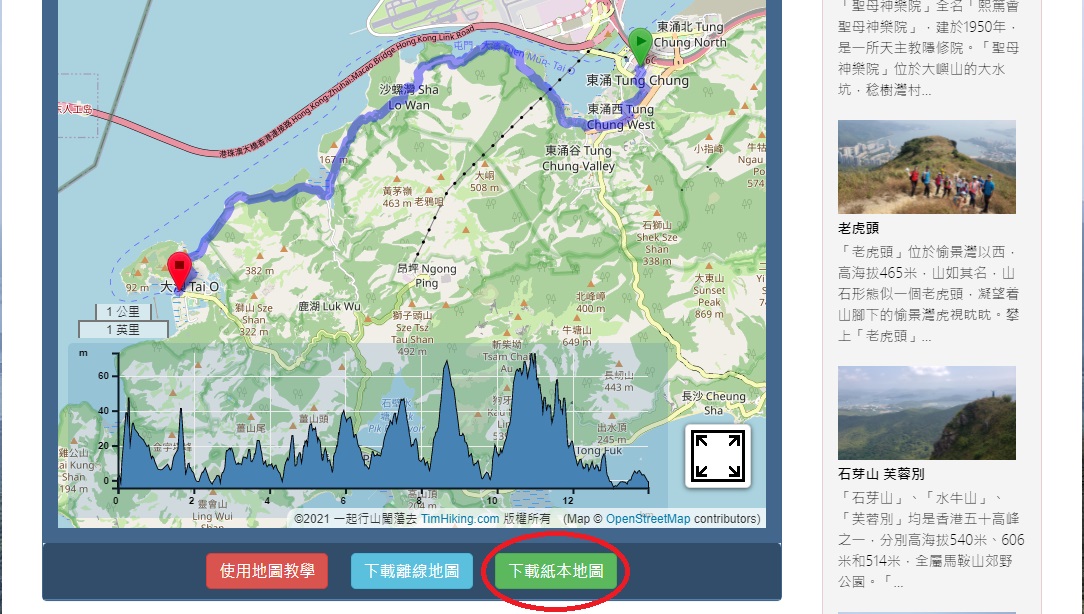 Now, all routes are provided with 'Paper Map' for downloading in case of need. Each of map contains a QRCODE, can refer to website for the details.
TimHiking.com
✏️ My Completed Peaks Update ✏️2021-09-07
My soul, wait thou only upon God; for my expectation is from him. He only is my rock and my salvation: he is my defence; I shall not be moved.

Psalms 62:5-6