| | |
| --- | --- |
| View : | |
| Difficulty : | |
| Path : | |
| Length : | 4.1km |
| Estimate : | 1½hours |
Ascent : 239m
Descent : 227m
Max : 164m
Min : 41m
(The accuracy of elevation is +/-30m)
Section :
Trail 30%
Road 40%
Jungle 30%
Slope :
攀升 239m (51%)
下降 227m (49%)
Exposure :
Climb :
Start Point :
Support :
End Point :
10︰which is also Hong Kong Trail (Section 7).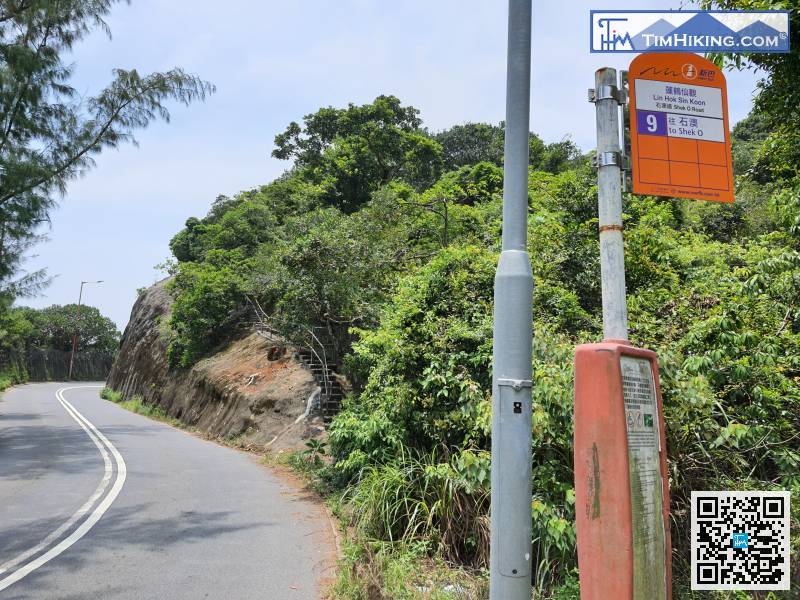 The starting point is near Shek O Road Lin Hok Sin Koon. You can take the bus 9 or red minibus from Shau Kei Wan.
26︰Step over at this position and start to enter the barren trail to Obelisk Hill, searching for the Wordless Stone Pillar.
29︰but the grass is denser.
36︰Looking to the left, will find the Wordless Stone Pillar suddenly.
49︰The rooms of the barracks are independent, and each has neat traces of concrete peeling off, which is very mysterious.