Member Area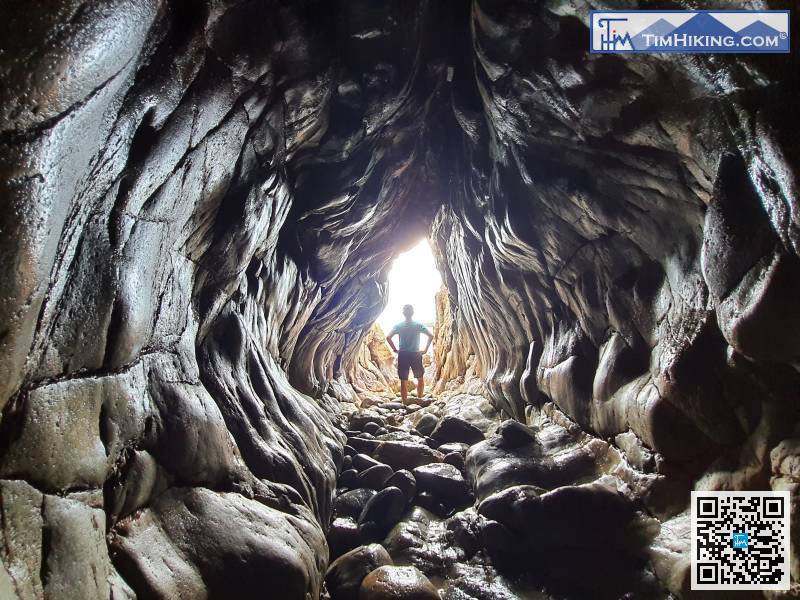 Twist Cave
---
Twist Cave is located on the coast of Ha Shan Tuk, east of the Clear Water Bay Peninsula, which is also south of Sai Kung Clear Water Bay Second Beach. There are mainly four famous sea caves along the coast of Ha Shan Tuk. From north to south, they are Ha Shan Tuk Tai Cave (Mars Cave), Ha Shan Tuk Siu Cave, Ha Shan Tuk Foo Cave and Ha Shan Tuk Chik Cave (Twist Cave). Among them, the easiest one is Twist Cave. The wall surface of the Twist Cave is very smooth, straight and twisted, as smooth as a pebble, due to years of seawater erosion. The tides requirement to go to Twist Cave is relatively the lowest, but if you do not want to make your feet wet at all, the Chart Datum level needs to be less than 0.8 meters. The other three sea caves must be edge climbing. Even if the Chart Datum level is 0.2 meters, there is a chance that will get wet to the knees. As for the Chart Datum data, please refer to the Hong Kong Observatory 【Predicted Tides】.
---
This Hiking Route is currently a draft and has not been published.
Members can Priority for viewing, please login.
The LORD is gracious, and full of compassion; slow to anger, and of great mercy.

Psalms 145:8