Member Area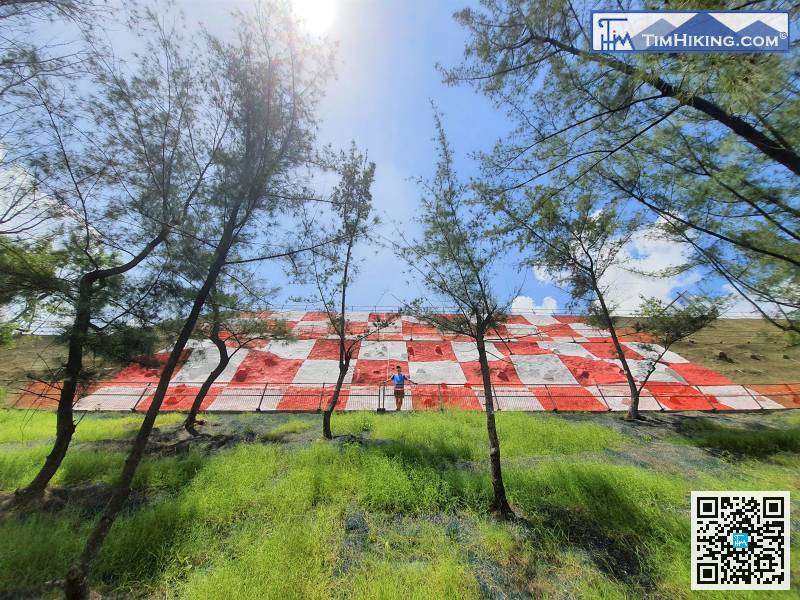 Checkerboard Hill
---
Checkerboard Hill is also known as Radar Hill or Lok Fu Shan. It is 98 meters high and located in Kowloon Tsai, a small hill near Lok Fu. It was the landing route of Kai Tak Airport in the past. The ancient name of Checkerboard Hill is Tak Mei Shan, which is far from the 1950s. Due to the runway extension of Kai Tak Airport, Tak Mei Shan was located on the landing channel of Runway 13, so it was partially flattened, which is today's hilltop platform and the location of the reservoir rest garden. In the past, the Kai Tak Airport's instrument navigation system would guide the aircraft to Checkerboard Hill, and the pilot would steer the aircraft for a visual landing. The red and white checkered patterns were also painted on the hillside as a result. Due to its distinctive checkered, it was later called Checkerboard Hill. After Kai Tak Airport was closed in 1998, the red and white checkered patterns still existed in 2003. However, to avoid misleading pilots, they were painted grey and gradually peeled off after the period. Until July of this year 2021, Checkerboard Hill was re-painted, the red and white checkered patterns regain the colour of the past.
---
This Hiking Route is currently a draft and has not been published.
Members can Priority for viewing, please login.
With all lowliness and meekness, with longsuffering, forbearing one another in love.

Ephesians 4:2