Member Area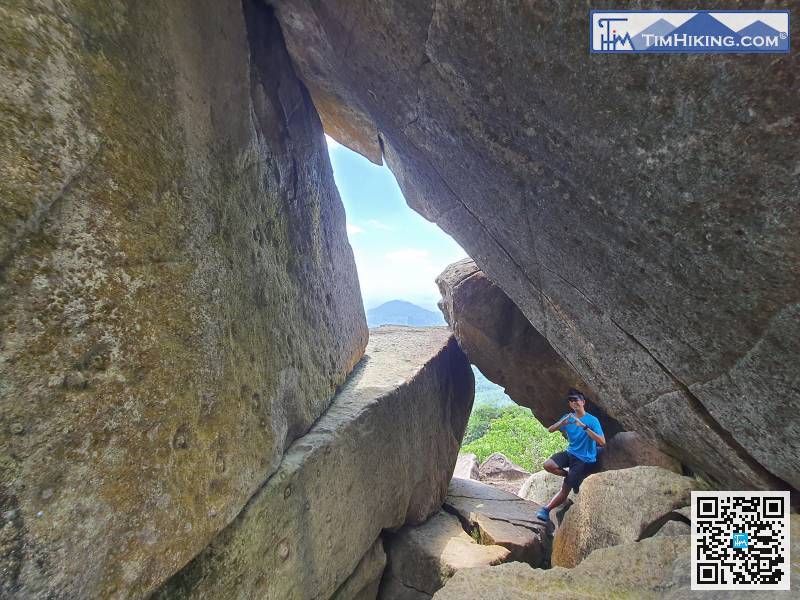 Double Triangle Rock Room, Shek Shung Rock Forest
---
Double Triangle Rock Room is located south of Wo Yang Shan Shek Shung Rock Forest next to Tai Mo Shan, about 100 meters away. In the Double Triangle Rock Room, giant rocks are stacked with two large triangular skylights, which is wonderful workmanship. The route to the rock room is not too difficult to find. The intersection is on the Sheung Sze Forest Trail, and will reach about 100 meters. The real difficulty lies in climbing between large rocks, so there is a certain degree of danger, hikers who fear heights or unfamiliar climbing, must not try. The Double Triangle Rock Room still has a route on the public map, but the Shek Shung Rock Forest that leaves the Double Triangle Rock Room and heads north has no route at all. Everything has to rely on field orientation and ribbons to lead the way, must be good in passing through a forest. In addition, the One-Word Rock Room is a very rare rock room, there is no route at all on the map, and the road embryo is not very clear. The most difficult thing is that even if reached there, the rock room is right in front, and it is not easy to see the word pattern. Actually, we need to climb into a corner of the rock room to see it. From the outside, it is just a normal rock pile.
---
This Hiking Route is currently a draft and has not been published.
Members can Priority for viewing, please login.
God is our refuge and strength, a very present help in trouble.

Psalms 46:1