Member Area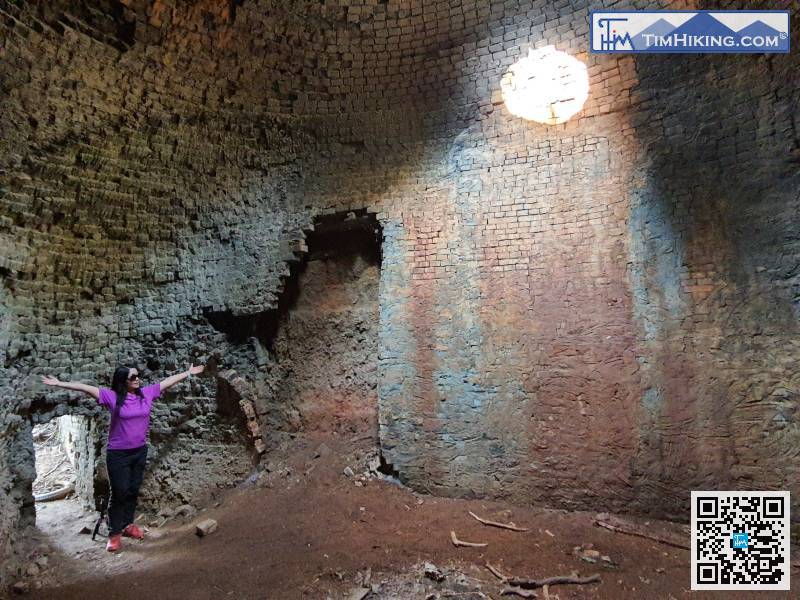 Lo Shue Ling, Muk Wu Tiles Kilns
---
The altitude of Lo Shue Ling is 75 meters only. It is located on a small hill near the border Man Kam To in the north of the New Territories. There is a MacIntosh Fort (Nga Yiu) to the north of the hill, which was used to combat cross-border crime and anti-smuggling. There is a total of seven MacIntosh Fort on the Lo Wu border, all of which were removed from the restricted area on 4 January 2016, but they can only be seen outside.
Muk Wu Tiles Kilns is located in Nga Yiu Village, north of Lo Shue Ling. It is currently the largest Tiles Kiln left in Hong Kong, the construction year is unknown. According to reports, there were originally 5 Muk Wu Tiles Kilns, which produced blue bricks, red bricks, and tiles. But, only one exists now, and the others have disappeared. There are other ancient kilns in Hong Kong, including 【Sheung Yiu Lime Kilns (Figure 22-24)】 with relatively complete history and 【Tai Om Kilns】, etc. In the end, there will be an introduction to the Nanfeng Ancient Kiln in Shiwan Town, Foshan City. It is a group of 500-year-old pottery kilns. Some of them are still in use, and the scale of Muk Wu Tiles Kilns has become small.
---
This Hiking Route is currently a draft and has not been published.
Members can Priority for viewing, please login.
You will make clear to me the way of life; where you are joy is complete; in your right hand there are pleasures for ever and ever.

Psalms 16:11 BBE