Member Area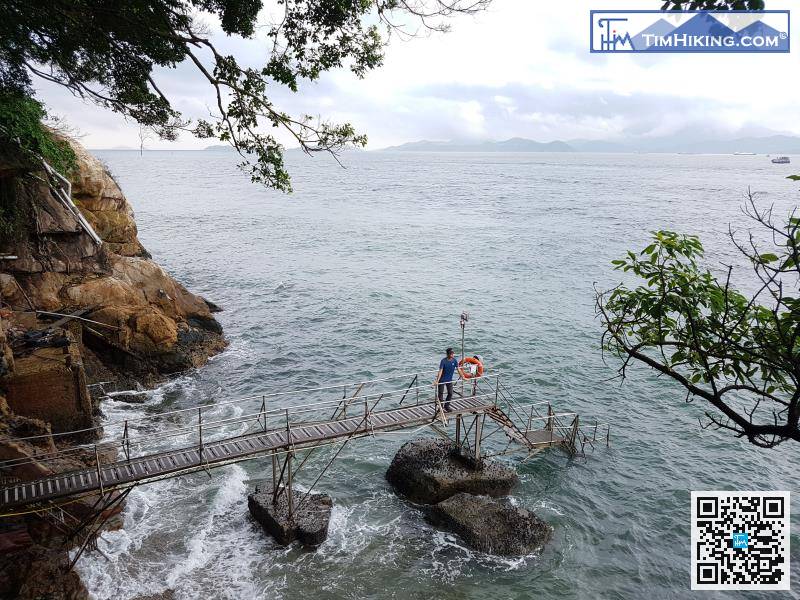 Sai Wan Swimming Shed, Sandy Bay Swimming Shed, Jubilee Battery
---
Sai Wan Swimming Shed is located on the west coast of Kennedy Town and was built in the 1960s to 70s. At that time, the swimming shed was charged, and there was also a restaurant attached to it, and swimming suit rental services were also provided. The current Sai Wan Swimming Shed reopened in 1988 and is the only existing wooden swimming shed in Hong Kong. Sandy Bay Swimming Shed is located in Sandy Bay to the south of Sai Wan Swimming Shed which is the only remaining stone swimming shed. Sai Wan Swimming Shed was called The Bell Swimming Shed, and there was also a Gold and Silver Swimming Shed in nearby Mount Davis. During the peak period, there were ten swimming sheds in Hong Kong, including Lai Chi Kok Bay and Southern Central Bay.
Many World War II relics remain near Mount Davis. There is Mount Davis Fortress on the top of the mountain and Jubilee Battery at the bottom of the mountain. Jubilee Battery has a total of 3 gun emplacements, the Jubilee Battery No.1 gun emplacement is under the hillside of The University of Chicago, the No.2 gun emplacement is on the campus of The University of Chicago, and the No.3 gun emplacement is in the Jubilee Battery Pavilion. The University of Chicago opened on November 30, 2018. It was formerly known as the Victoria Detention Centre, also called the White House. The university campus occupied part of the Jubilee Battery, and aim to preserve and activate it.
---
This Hiking Route is currently a draft and has not been published.
Members can Priority for viewing, please login.
If my people, which are called by my name, shall humble themselves, and pray, and seek my face, and turn from their wicked ways; then will I hear from heaven, and will forgive their sin, and will heal their land.

2 Chronicles 7:14