Member Area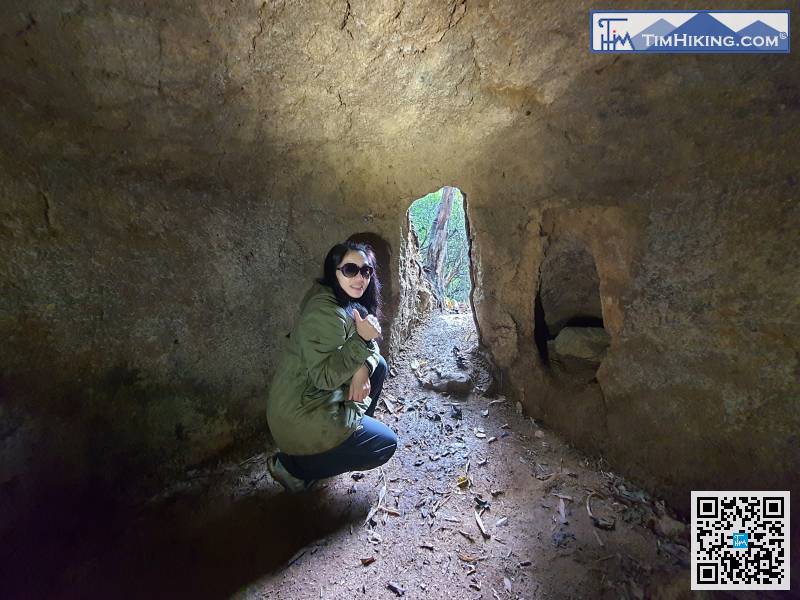 Lieutenant Charcoal Kiln, Tate's Cairn Ancient Trail
---
Tate's Cairn Ancient Trail is only about 640 meters in length. It is a horizontal mountain trail northwest of Tate's Cairn, a shortcut connecting Tiu Tso Ngam and Fu Yung Pei. If taking the MacLehose Trail, it is about 1,640 meters, can reduce 1km in distance. Therefore, if anyone does not want to take the MacLehose Trail, Tate's Cairn Ancient Trail is indeed a good choice. It is flat and easy to walk, and the concrete sections are also greatly reduced.
Lieutenant Charcoal Kiln is an abandoned charcoal kiln near Fu Yung Pei. There is a real escape history behind it. The history took place during the Japanese occupation period of three years and eight months, when China and the United States were allies. On 11 February 1944, the US pilot Donald Kerr was hit by a fighter jet driven by Kerr during an air raid on the Kai Tak Airport in Hong Kong occupied by the Japanese army. Fortunately, he parachuted to escape and landed at Kwun Yam Shan, which was next to Kai Tak Airport. It is not Kwun Yam Shan next to Ling Wui Shan on Lantau Island, nor is it Kwun Yam Shan in Kadoorie Farm, but the current location of Sha Tin Pass Kwun Yum Temple Lion Pavilion. After Lt. Donald W. Kerr was shot down, he was lucky met by Lee Shek, a messenger of the Hong Kong-Kowloon Independent Brigade of the Dongjiang Column, and led him to hide in the charcoal kiln and rock room. Lieutenant Charcoal Kiln was the hiding place for Lt. Donald W. Kerr just three days after being shot down from 14 February to 18 February, and the Lieutenant Rock Room was the hiding place for two weeks after 20 February 1944. The entire escape lasted 48 days, and finally Lt. Donald W. Kerr returned safely to the Guilin base in Yunnan Province. Hikers who are interested in this period of history can refer to the following historical video 【Sixth Episode of Dongjiang Column】, the video was shot on the real spot, which is a high value of reference.
---
This Hiking Route is currently a draft and has not been published.
Members can Priority for viewing, please login.
Jesus said to him, I am the true and living way: no one comes to the Father but by me.

John 14:6 BBE