Member Area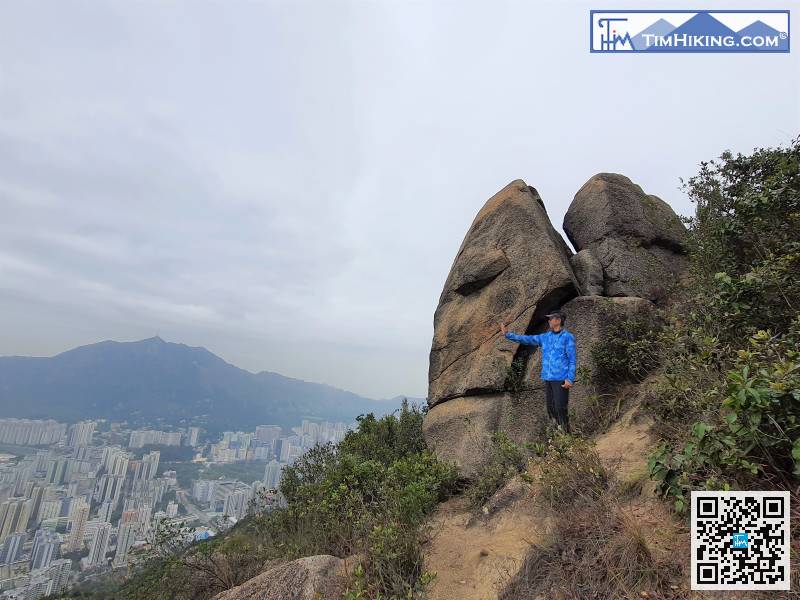 Ironman Rock, Kau Keng Shan
---
Kau Keng Shan, also known as Hill 1665, has an altitude of 507 meters, or 1665 feet, and is a mountain located to the east of Tuen Mun and north of the Golden Coast. There is Castle Peak adjacent to the high mountains. Kau Keng Shan is only 76 meters shorter than Castle Peak and is separated by the new town of Tuen Mun. Kau Keng Shan has many ups and downs trails, the easiest way to go is the official steps, the others trails are different degrees of floating sand and gravel trails. The terrain of Kau Keng Shan is very dangerous. The Ming and Qing dynasties used it as a stronghold to fight against foreign enemies. Kau Keng Shan is a rock-playing paradise lined with big rocks. The top of the mountain and the mountainside are covered with strangely shaped rocks. This route will start from Tuen Mun Hon Fuk Tong Centre, and then go to Alarm Clock Rock, Toucan Rock (Mushroom Rock), Ironman Rock, Mini Mountain Rock, Killer Whale Rock and so on, passing the top of Kau Keng Shan, and downhill from the less floating sand and gravel trail to the Golden Coast.
---
This Hiking Route is currently a draft and has not been published.
Members can Priority for viewing, please login.
Let your wrath be turned away from me, so that I may be comforted, before I go away from here, and become nothing.

Psalms 39:13 BBE